SLOW DOWN TO ACCELERATE
Slow Reflector is for people and teams in organizations who want to work on their personal and professional growth through reflection and dialogue. It requires learning to listen and see signals from yourself and others. By taking time to slow down, you give clearer signals and through awareness this leads to more insights to take the necessary steps yourself. The Slow Reflector supports this growth process with the reflection report and dialogue report and provides micro learnings to get started with yourself.
KEY FEATURES OF THE SLOW REFLECTOR APP
The results of the Reflector touch a nerve. It is this impulse that encourages you to start developing yourself.
The results are presented in a reflection report and a dialogue report. These include specific development and discussion points that provide direction and meaning.
SELF DEVELOPMENT
The Reflector is designed in such a way that you can get started with your development and discussion points yourself. The Reflector complements the movement towards self-organization and self-management.
FASTER
Through reflection and dialogue on the basis of the development and discussion points, you quickly get to the core of what's going on within you.
QUALITY
The Reflector provides the necessary depth for you to gain relevant insights into what is needed from within yourself for personal growth.
EFFECTIVE
After completing the Reflector you will get a clear picture of your development and discussion points that you can action immediately.
MORE BENEFICIAL
The Reflector is a valid alternative to traditional 360-degree feedback methods, and much quicker.
EASIER
The Reflector can be filled in via a user-friendly app, after which you will receive the results in custom reports.
REFLECTOR APPROACH
As an individual, team or organization you can get started with the Slow Reflector in different ways: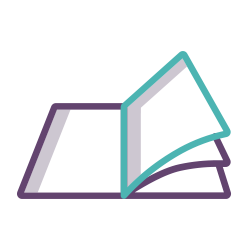 THROUGH EXTERNAL GUIDANCE
Our professionals guide you through the use of the Slow Reflector. They ensure that the Reflector is used efficiently and effectively and that it is solidified within the organization.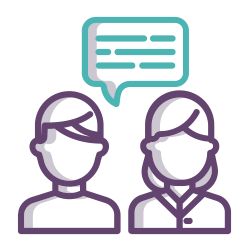 THROUGH INTERNAL GUIDANCE
Employees of the organization will be trained to work with the Slow Reflector in the organization. In doing so, they ensure that the Reflector is implemented, and that knowledge transfer and assurance happens.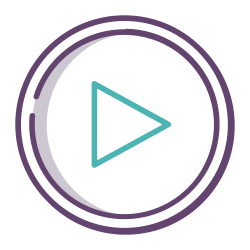 IMPLEMENTING YOURSELF
After a short introduction via an E-learning, employees start working with the Reflector independently. When necessary, support is provided through our support team.
THE PROOF OF THE PUDDING IS IN THE EATING!
Practice shows that the effect and meaning of the Slow Reflector become clearest when trying it out yourself. We invite you to request a demo.
REQUEST DEMO
REACTIONS TO THE SLOW REFLECTOR APP
"It offers me opportunities to gain more insight. And that there are several ways of communicating that bring people closer together. I think it's a great way to see change in just one conversation. And how pleasant this is experienced".
"
"The Slow reflector is an effective aid for reflection. After a certain time, it is nice to pick up the Reflector again and get back together with the other person, to reflect on what has changed and what process you have gone through in this. Now people listen to each other better and we have a common goal in mind, which is reflected in the contact with clients. As a result, we are one team and we radiate this."
"
"What it has brought me is even more insight, but especially depth in the actions of both myself and my colleagues. By entering into a conversation with my colleagues on the basis of the Reflector frees up even more space to look for the real depth and you get to know your colleagues but also yourself even better."
"